Post by Andy Trudeau on Aug 2, 2007 3:24:41 GMT 1
Your Name:
Alex
Sex:
Male
Age:
21
Character Appearance: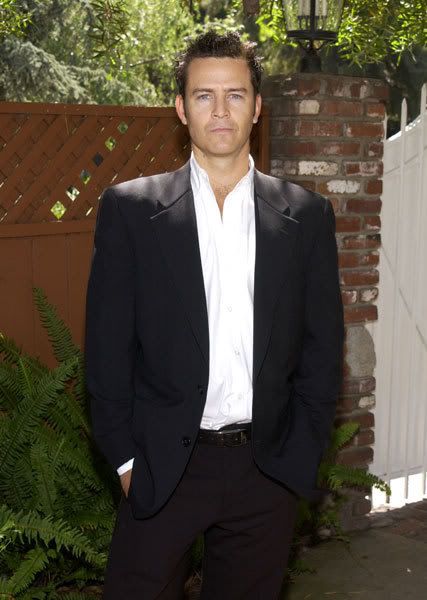 Who Your Character is Portrayed by:
T.W. King
Character Name:
Andrew Trudeau
Character Age:
32
Character Race:
Human
Alliance:
Good
Powers:
None
Personality/Bio:
Andy Trudeau grew up next-door to the Halliwell sisters in San Francisco. As a child he was close to them all, and, as a result, Grams had to frequently wipe Andy's mind of any intentional or unintentional magic he might have witnessed in the Halliwell household. In high school he dated Prue for a short period, and their favourite meeting spot was their special bench swing. After high school, they parted ways and he moved out of his childhood home to Washington, and later to Portland, but he still checks up on Prue. He married, and later divorced, sometime between his college years and before he returned to San Francisco, but he still remains on good terms with his ex-wife, Susan, who didn't drop his last name even after the divorce. Andy now works as an Inspector - the third generation in his family to do so - for the San Francisco Police Department and is coincidentally assigned to almost every police case that involved the Charmed sisters. He works with Darryl Morris as his partner, although he caused quite a bit of "grief" to Darryl by almost always being seemingly ahead of his partner.
When the Halliwell sisters reunite and move back into the Manor after their Grams' death, Prue bumps into him at a hospital. The two of them begin dating shortly thereafter. He is in love with Prue, but while the affection was obviously returned, they eventually break up because Prue can't tell Andy her secret, and because his answer under the influence of her truth spell wasn't the one she wished for. Eventually, Andy discovers that all three sisters are witches, and that they are responsible for saving many people's lives. He finally learns to accept their powers, just as they did before him, and also because he realizes that they only use their powers to save innocent people, and that was why he became a cop. Yet despite the wedge of magic between him and Prue (he can choose to not be included in the magical world, but she can't), their feelings only continued to grow, to the point where Andy could hear Prue's cry of warning while she was in spirit form, and that he could communicate with her for the precious few moments before his spirit disappeared after being killed - almost as if they were soul mates. Prueh went to Tempus and he turned back time so that Prue could save Andy. Andy has proposed to Prue and they are now happily married. After Piper's death, Andy did everything he could to help Prue through it. He knew how hard it was to loose Piper, since he had known her since they were kids, it was hard on him as well.
Family:
-Family Name: Trudeau
-Parents: William & Dinah Trudeau
-Children: None
-Siblings: None
-Partner: Prue Halliwell
Occupation:
SFPD
Sample RPG:
::Andy had finished up at the station early and decided to go home and surprise Prue with a night out. He walked out and got into his car and made his way home. Once he got home, he parked and walked into the Manor after his shift was over. He hung his coat up and looked around::
"Prue, Honey? Anyone home?"
::He walked in further as he headed upstairs to see if anyone was there. He then made his way up to the attic as he walked in and saw that no one was there. He then walked down to the room he shared with Prue and walked in. He closed the door behind him and went to the closet as he changed his clothes.::